PRESENTATIONS FOR HEALTHCARE CONSUMERS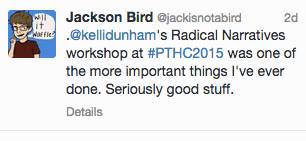 Unedited comments from participants in Kelli's EMERGENCY PLANNING FOR UNPLANNED HEALTHCARE workshop at the 2012 Philly Transhealth Conference:
"empowering and informative"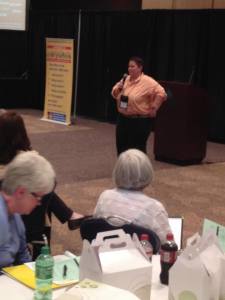 "very helpful and engaging"
"interesting funny and compassionate, I could have easily spent another hour in this workshop"
"awesome, best workshop I've been to in a while"
Presentations with the EDU indicator are especially suited for college audiences, although you can check out our specific COLLEGE BOOKING page as well.  Kelli has also developed presentations about health & humor for LGBT and general interest audiences as well as health care providers and health science students. 
LGBT SPECIFIC
A QUEER BODY IS A FUNNY THING [KEYNOTE PRESENTATION]
This is Kelli's queer health comedy anchor presentation. Covers topics like self advocacy,     seeking primary care, gender and health, all with plenty of laughs. Can be customized for colleges, health care facilities, corporate events etc. [60-90 minutes in duration]  EDU
EMERGENCY! PLANNING FOR UNPLANNED HEALTHCARE [INTERACTIVE WORKSHOP]
The LGBT, genderqueer, kink, polyamorous and other communities traditionally underserved by our health care systems are often particularly—and understandably– wary of seeking emergency care, even when care is badly needed. In this interactive workshop, genderqueer nurse and comic Kelli Dunham walks participants through a visit to the emergency room, presenting information about general ER infrastructure and leads participants in brainstorming and role playing ways in which they can be empowered to facilitate relatively positive endings to various ER scenarios. Also included will be a discussion of picking an ER buddy and developing a written ER plan. 60-120 minutes in duration. You can see a related video Kelli developed here..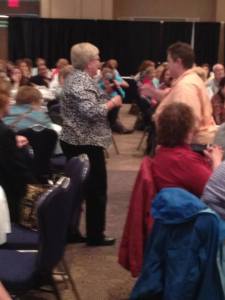 IMPROV MEETS ACTIVISM:THE NUTS AND HEALTHCARE ADVOCACY [INTERACTIVE WORKSHOP]
What do a successful world wrestling federation tag team match and a successful interaction with the health care have in common? No, not a sleeper hold (at least not usually) but rather team-work. In this workshop participants will share either examples they've had of interactions with the health care system that had a less than ideal outcome and/or situations they can anticipate being in. The gathered participants will then use equal parts improv, brainstorming, and cheerleading to role play positive and creative tactics to help health care consumers take back power in the described situations. This workshop was developed to help traditionally underserved consumers (eg consumers with chronic conditions, gender variant consumers etc) but with current difficulties in the health care system, will be equally applicable for all healthcare consumers. 60-120 minutes in duration. EDU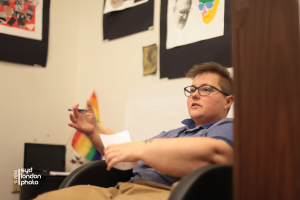 A CASSEROLE IS NOT ENOUGH: BUILDING TEAMS OF CARE IN NON TRADITIONAL COMMUNITIES (INTERACTIVE PRESENTATION)
LGBT communities tend to rely on families of choice, rather than families of origin for social support. However, when a member is hit by serious or chronic illness, the care provided by non traditional support systems doesn't always easily mesh with current healthcare and social welfare systems. This is particularly true if there is no one designated primary caregiver, and the person in need of care lives alone. This presentations draws on Kelli's more than ten years as a community health nurse, her experiences during the early years of the AIDS crisis as well as her lived experience as the primary caregiver of her partner who died of ovarian cancer in 2007. 60-90 minutes in duration.
in local venues, Kelli has been known to provide actual casseroles to participants.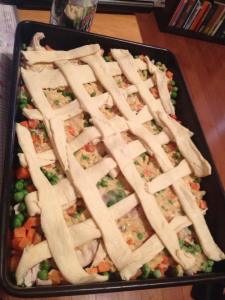 SEX AND INTIMACY DURING ACUTE AND CHRONIC ILLNESS
When a person is struggling with health problems, whether it be acute or chronic, often sex takes a back seat to more pressing concerns, thus eliminating a source of both pleasure and connection for the person struggling. Is this inevitable? Is there a way sex can be a part of life for single or coupled people despite physical and logistical challenges? In this interactive workshop, Kelli Dunham  RN who has been a caregiver for two ill partners and who deals with severe arthritis herself, helps participant brainstorm ways to build capacity for physical connection, develop workarounds and build communication skills around sexual needs and desires.
THE RAINBOW MEETS THE WHITE COAT: ADVOCATING FOR CHANGE IN AT THE COLLEGE RUN HEALTH CENTER
LGBT healthcare college students have sometimes found misunderstanding or worse within the healthcare system and providers can be frustrated too with lack of information and systems that don't bend with individual patient needs. In this workshop, Kelli Dunham, a bachelor's prepared registered nurse with more than 15 years of experience in primary care and public health and an out queer/gender nonconforming person, will facilitate a problem solving discussion for college students on how to advocate for change within their college health care systems. The discussion will focus on two main questions: How does the system need to change to provide more culturally competent care for LGBT* people and how can LGBT people best advocate for themselves within the system that currently exists. Feel free to email Kelli (kellidunham@gmail.com) in advance with any questions, anecdotes or concerns you'd like introduced into the conversation: all names and identifying details will be changed. EDU SPECIFIC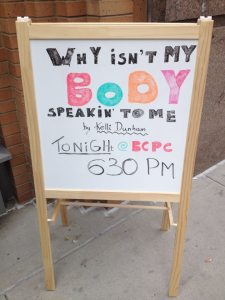 Why Isn't My Body Speaking To Me? Mending Past/Present Relationships With Our Physical Selves
As LGBT people many of us have made hard choices in order to survive.  The results/proof of our hard won survival may be in the form of cutting scars, HIV seroconversion, injuries long ignored and health problems long untreated.  This workshop is for folks who 1. Are experiencing grief and frustration from the past that is making a present day relationship with their bodies seem even more complicated 2. Are ready to spend some time exploring this challenge through writing and mutual support.
YOU DON'T HAVE TO LOVE YOUR BODY TO TAKE CARE OF IT: BRAINSTORMING THE WORK AROUND
Traditional trans/queer health wisdom has urged us to love our bodies so we can take care of them. However, for many of us who have a difficult relationship with our bodies, gender, and the way these things complicate our daily life, asking us to "love" our bodies is something that may or may not happen sometime in the future, and there are situations where we need to take of our bodies NOW. In this guided discussion, participants will consider "you don't have to love your body to take care of it" as a viable harm reduction strategy and brainstorm ways to participate in our own healthcare and read our bodies' cues even if we aren't always BFFs with all of our parts. EDU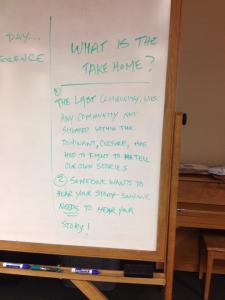 THE  RADICAL POWER OF QUEER STORYTELLING [INTERACTIVE WORKSHOP]
This workshop will introduce participant to the concepts of radical queer storytelling as used by the founders of Queer Memoir in their events. Participants will have a chance to participate in a radical storytelling mini workshop and story share and will leave with the skills needed to apply the tenets of radical storytelling/listening to their own activism and cultural work. [60-90 minutes in duration as workshop, with interactive storytelling can be longer]  EDU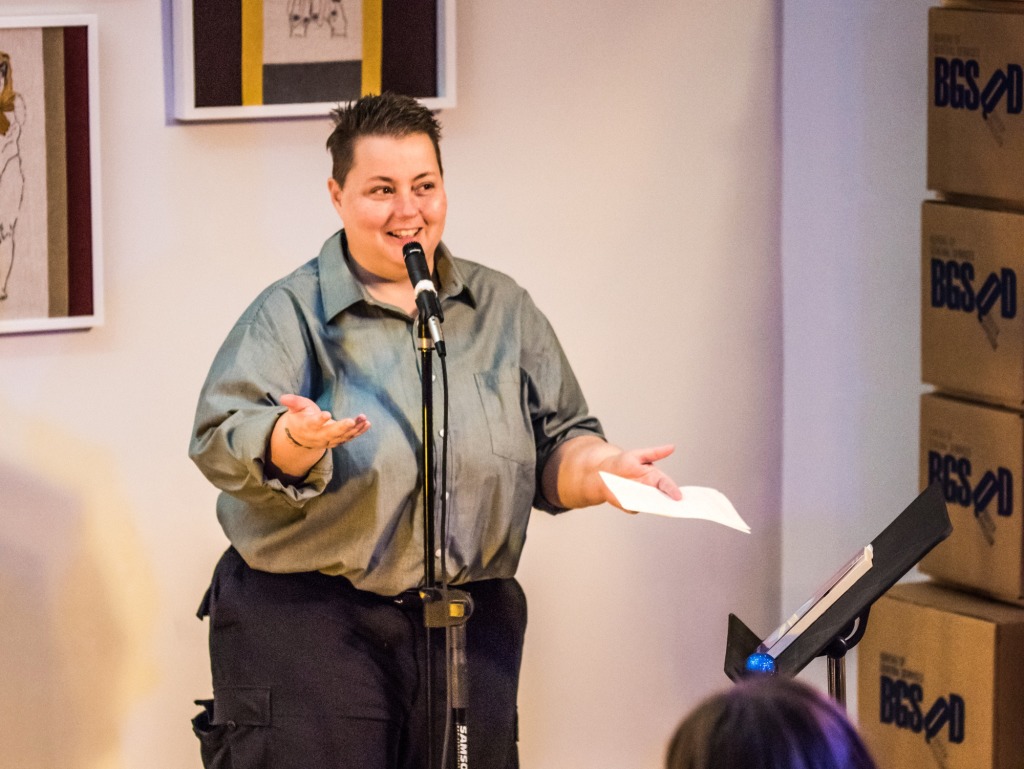 Beyond the Birds and the Bees: How to Talk to Your Kids About Puberty Body Changes and Sex
Kelli Dunham is the nurse author of the best-selling Boy's Body Guide and Girl's Body Guide, funny approachable guides to puberty's body changes for kids 8-12. In this interactive, fun and funny workshop Kelli helps parents plan, brainstorm and even rehearse how they talk to their kids about body changes and sex.