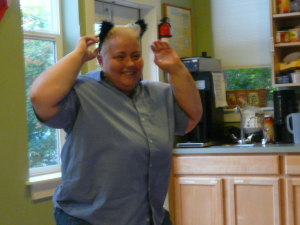 EVERYONE'S A COMIC (INTERACTIVE PRESENTATION)
This interactive presentation is a combination comedic presentation/workshop in which Kelli helps audience members recognize and develop their own sense of humor in order to inject positive humor to the workplace. This presentation is not LGBT specific; however, Kelli often comes out as part of the presentation in order to demonstrate how her identity as a gay person has developed and informed her sense of humor. Most suitable for smaller groups. Kelli has conducted this presentation with a broad range of groups from seniors to Buddhist nuns! 55 minutes in duration.
COMEDY/THERAPY(PRESENTATION)
Building on Kelli's now infamous save line "comedy/therapy, it's such a fine distinction," this presentation focuses on the use of "gallows humor" and how the human species has used humor to cope with even the most difficult situations. Drawing from her personal experience growing up in what she calls "a happy, loving alcoholic farm family," her nursing practice, and her partner's long fight with cancer and subsequent death, Kelli relates how participants can use constructive humor in their personal struggles. Available as keynote, break-out session, or workshop, depending on group size and desired degree of interactivity. 60-120 minutes in duration.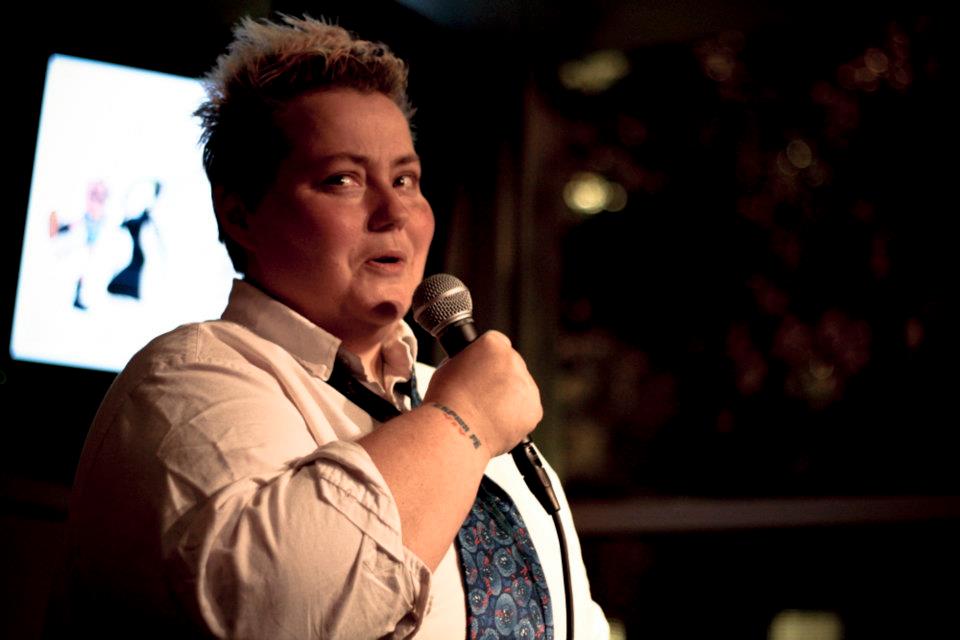 Kelli has also developed a highly unusual presentation, Laughter at the End of Life, about how patients, family members, and health care providers use humor in dealing with issues of serious illness, death, dying and bereavement. Although this presentation is targeted to health care providers, Kelli has done it for lay audience as well. If you're interested, check out the description here.
HOW ARE YOU STILL STANDING? MITIGATING TRAUMA THROUGH HUMOR: ONE NURSE/COMIC'S JOURNEY
In 2007, Kelli Dunham's partner Heather MacAllister died of ovarian cancer after a protracted struggle. Two years later, Kelli fell in love with Cheryl Burke, a 38 year old non-smoker, non-drinker vegetarian with no family history of cancer. Two years after they began dating, Cheryl developed Hodgkin's lymphoma and despite the excellent prognosis, died from complications of chemotherapy. This presentation is Kelli's response to the frequently asked question "how are you still standing" and deals with themes of mitigating trauma through laughter, enduring care even during intense caregiving and chosen hope. [Please note, this presentation can targeted either for health care providers/students or for lay people, as appropriate]