Kelli is the author of seven books, including the hilarious/tragic Freak of Nurture, which merits its own page.
KIDS' BOOKS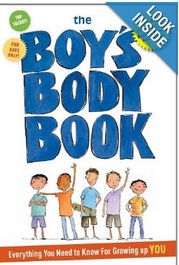 Kelli's first children's book, The Boy's Body Book Everything You Need to Know for Growing Up YOU was illustrated by Steve Bjorkman (who has illustrated more than seventy children's books including the classic Flat Stanley) and published by Simon & Schuster/ Applesauce Press in 2007.  The 4th edition was released July 4, 2017, as the #1 book for boys on Amazon.
The book demonstrates what happens when two of Kelli's skills (her training as a registered nurse and comic writing ability) are combined in one project. The book's combination of humor and information has made it popular with boys and with parents and the book has consistently been ranked in the top ten its category on amazon.com. It was quickly followed by The Girls Body Book, Everything You Need to Know for Growing Up YOU, also a parents' and kids' favorite and also in its 4rd edition.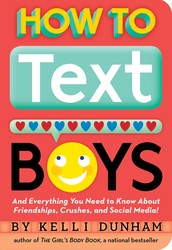 Check out Kelli's other two pre-teen books How to Text With Girls and How to Text With Boys on the Simon and Schuster site.
(Sorry about the gender essentialism, but they do cover  socializing and dating for pre-teens in a way you will not see anyplace else. )
NURSING BOOKS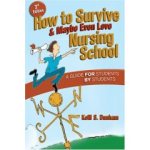 Kelli is the author of two humorous nonfiction nursing career guides published by FA Davis.
Kelli's first book, How to Survive and Maybe Even Love Nursing School, was originally published in 2002 and is now in its third edition. It's popular not only with individual students but also with nursing schools: it has been adopted for use in hundred of beginning nursing classes nationwide. In 2005, it was the American Journal of Nursing Book of the Year.
In addition to authoring the books detailed above Kelli is also a contributor to numerous anthologies including Love's Funny That Way (Sterling Press, 2006), Squeaky Clean Comedy (Andrew McNeil Press, 2005), She's So Funny (Andrew McNeil Press, 2004), Dangerous Families (Haworth Press, 2004), and Life's a Stitch (Random House, 2002).
Kelli is also the author of the recent hilarious collection of essays FREAK OF NURTURE published by Topside Press.