Kelli is regularly booked at places not typically associated with stand-up comedy: nursing conferences, hospice employee events and sexual assault awareness days. Kelli's personal history, years of working as a registered nurse, and political and emotional sensitivity makes her niche of "entertaining the tormented" the perfect fit.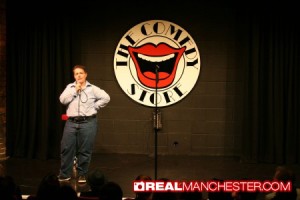 It's true that Kelli attempted to be a normal, everyday comedy club comic early in her career. After a rather a ludicrous and potentially dangerous interaction with a broken bottle wielding homophobe in the parking lot of Philadelphia's Comedy Cabaret, Kelli talked with friends who were indie musicians and realized that alternative venues were going to be more open to her brand of progressive comedy and she began booking herself at prides, women's festivals, coffeehouses, listening rooms and even once (once) a livestock festival.
Now, over a decade into her career, Kelli regularly performs at all the above as well as corporations, nonprofit agencies colleges, world health symposiums, LGBT health events, community home visiting conferences among many others venues.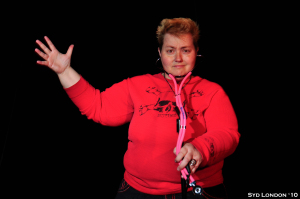 Kelli was declared one of the 30 Queer Women of Distinction in 2011 by Velvet Park Media, was recently named to the Campus Pride HOTLIST of most sought after performers on the LGBT college circuit, and has appeared on Showtime and the Discovery Channel.
ABOUT KELLI'S COMEDY CDS….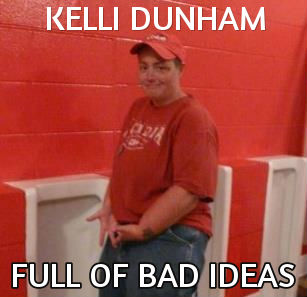 Kelli's most recent (and fourth) CD, Full of Bad Ideas combines some of Kelli's best storytelling with her most heart-felt, edgiest material yet.  Included are tales from her all Megabus tour of the rural South,  still more mishaps of gender confusion (other people's, not Kelli's) and sext-capades on Fire Island. And guess what? You can download the whole CD for FREE right here. 
Kelli's third comedy CD, Why Is The Fat One Always Angry brought together comedy and tragedy in a devastating style that has become Kelli's signature since.  Listen to tracks here!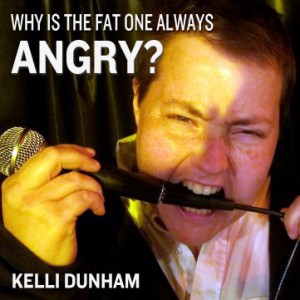 Kelli first and second CDs "I am NOT a 12 Year Old Boy" and "Almost Pretty" are available for digital sale here. Both are in regular rotation on Sirius Radio's mainstream comedy channel and Pandora's Margaret Cho station.
Kelli's comedy is gently edgy, but she is not afraid to take her quizzical story-telling style into areas where even slam poetry dares not tread: a torn up birth certificate, the perils of responding to extreme sarcasm coming from a dying lover, trying to avoid being gay bashed while wearing a flowered shirt and Stetson cowboy hat in a Jacksonville Florida Denny's. And while Kelli's act is many times political it is also deeply deeply personal and often focuses on that magical moment of intersection when the LGBT and non-LGBT worlds meet, or–at times– collide.
Want to see/hear more?
You can get info about her upcoming shows by signing up on Kelli's mailing list.