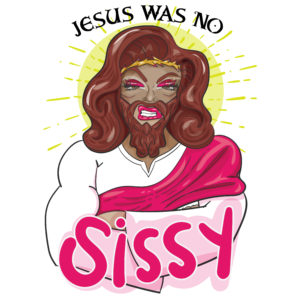 JESUS WAS NO SISSY is a comic storytelling show about how Good Christian Girls Who Might Be Boys Inside learn about masculinity and femininity through the wonders of The Lord's Boot Camp (motto: Get Dirty for God, Go Lay a Brick), Christian finishing school ("From Grubby to Grace" for girls and "God's Gentlemen" for boys) and a subscription to the Sugar Creek Gang series of Christian fiction.
JESUS WAS NO SISSY debuted in a bare bones workshop form in New York City in July 2017, thanks to the Tank, a home for emerging artists, as part of their Pridefest /Queer AF 2017.
The world premiere of the full version is one night only as part of the Rochester Fringe Festival on Saturday September 16th, 2017 at Writers and Books. More info on the FB event, tickets here.
JESUS WAS NO SISSY will also be traveling to Providence, Provincetown, Oakland SF, Oshkosh WI, and Oklahoma City this year. The best way to find out about shows (and read the occasional funny email from the funny person herself) is to sign up on her mailing list. 
Following on social media is awesome too, but follow really really really closely, okay?
Art by Stacy Bias, who is amazing and available to make some art for you too!