Yup, Kelli loves pride, which makes her the perfect person to perform at your pride. She once performed an hour outdoor set in an Oktoberfest fairgrounds. She also once emceed for 12 hours for a certain large southern pride. Without any food, subsisting only on Diet Mountain Dew (her favorite) and kale chips (NOT her favorite. At all). Kelli is a grown up and won't show up hung-over on the second day of a two day pride and she WON'T sleep with the monogamously partner lesbians on your organizing committee.
In fact: Kelli loves doing prides SO MUCH made a video specifically to share about why she thinks she's a great choice for pride events:
If you're specifically looking for someone to host, don't forget to check out the emcee page when you're done here.
SELECTED LIST OF PRIDE EVENTS THAT KELLI HAS PERFORMED AT OR EMCEED:
Atlanta Pride (Atlanta, GA)
Baltimore Pride (Baltimore MD)
Brooklyn Pride (New York NY)
Capital Rainbowfest (Trenton, NJ)
Jersey Pride (Asbury Park NJ)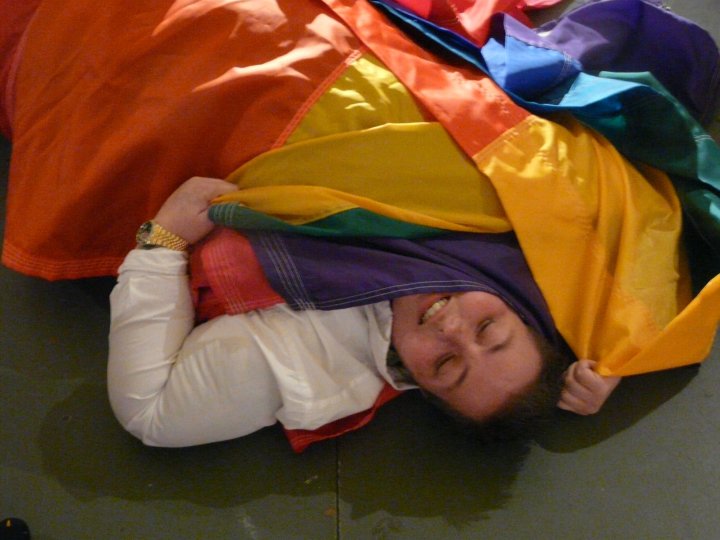 Fagapalooza (New York NY)
Lacrosse Pride (Lacrosse, WI)
Ladyfest East 2004 (NYC)
Ladyfest Philly (Philadelphia PA)
Ladyfest South 2004 (Atlanta, GA)
Long Beach Pride (Long Beach CA)
Mid-South Pride (Memphis, TN)
Ohio Lesbian Festival (Columbus, OH)
Philadelphia Outfest (Philly, PA)
Philadelphia Dyke March (Philly, PA)
Poly Pride (NYC)
Pride in the Park (Lehigh Valley, PA)
Queer Stuff Enterprises (Alameda CA)
Rhode Island Pride (Providence RI)
Queer Up North (Manchester UK)
Seattle Pride (Seattle, WA)
Sisterspace Weekend (Darlington, MD)
Toronto Pride (Toronto Ontario Canada)